SEO (Search Engine Optimisation) is almost always a key consideration with web platforms. An optimised website that is easily accessible through Google or Bing will drive more organic traffic than one that isn't. Web Portals are no different. Organisations want to ensure that their customers, partners or employees can easily find their self-service interfaces. Luckily, Dynamics 365 Portal has some inbuilt features that help to encourage you to rank on major search engines.
We're going to look at some of these capabilities and also provide some generic SEO best practise tips.
Sitemaps
With the Dynamics 365 Portal, you can enable Sitemaps to improve SEO. This is a lightweight file that lists each of the pages you want search engines to rank. Sitemaps use the XML format and are frequently crawled by Google's bots. When creating your sitemap, you should use the priority tag to notify Google on which pages are most important to your Portal.
If you would like to generate a sitemap you could try the following:
websiteplanet.com/sitemap-validator/
screamingfrog.co.uk/sitemap-generator
After creating the sitemap, download the XML file and upload it to your Portal. Preferably under a /sitemap page.
The downside of this method is that when new pages are created, they won't be on the file and therefore seen as a low priority for ranking.
Using Portal web templates, you can create the sitemap to update dynamically.
Create a new web template called 'sitemap.xml' and

 

download this code.
Paste the code from the download and paste it into the web template record.
Next, create a page template and web page and attach it to the sitemap template and save these records. You will now be able to navigate to

 

https://www.yourportal.com/sitemap.xml

 

after refreshing your cache.
SEO friendly URLs, Titles and Descriptions.
In Portals, it's easy to customise your web pages URLs to give it a name that is relevant to your content and easy to read. To change your web page SEO settings, go to the 'Edit' button on the right of your screen on the web portal page you wish to change. A new window will appear. You will see a description field when you navigate to the 'Options' tab where you'll be able to input a sentence that refers to the topic of your page.
In 2018, it's recommended to keep your descriptions short and concise and no longer than 158 characters long. This text will be used on the search engines link description for your page, so make sure it's relevant and isn't duplicated from a similar page.
To change the title navigate to the 'Language Content' tab and you will see the field directly under it. Once again, keep this short as it will decide how your web page is displayed on search engines
Finally, to change the URL go to the 'General' tab and edit the 'Partial URL' field. You are allowed to use both upper and lower case characters to help it stand out as you see fit.
If you want to remove a page from search, you can easily do this as well under 'Options' and ticking the 'Exclude from Search' and 'Hidden from Sitemap' labels.
Summary
As demonstrated above, Dynamics 365 Portal has plenty of easy to use features to make sure your Portal is SEO friendly. Naturally, it's important you still follow SEO best practice when writing copy or developing a page. Clear, concise content that is well defined, structured and unique will always put you in a good position to rank. In addition, we highly recommend installing Google Analytics which we covered in a recent post so that you can track the Portals performance over time and identify when you need to make changes.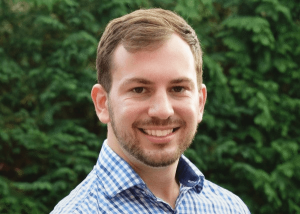 Daniel Norris
Communications Manager
Daniel Norris is the communications manager for The Portal Company. His role is to bring you the latest updates, tips, news and guides on Dynamics 365 Portal. If you have any questions, please get in touch with us.