Sometimes when developing our Dynamics 365 Portals, we run into snags. It could be a time out error for an upload, or maybe you just want to carry out some testing. Whatever the reason is, you may need to restart the Dynamics 365 Portal. You can restart this quite easily, but you will need to make sure you have Admin privileges for your instance.
Navigate to the Portal Management area, this can be found under Dynamics 365 Administration Center -> Applications -> Your Portal Name -> Manage. If you click on Portal Actions, then click Restart, it will shut down the Portal and boot it up again.
How does this work? It's a simple mechanism, the Portal is hosted as an Azure Web Application, so if you are having a backend issue, a simple restart might flush out any development issues you are having.
Another tool we use is the cache reset button that was introduced a few years ago and stops you having to go through this process, although it's not a catch-all fix, it can solve many annoying issues. You can use this by logging into your Portal with Admin rights, then navigating to /_services/about on your root Portal directory.
Please be aware, we don't recommend performing restarts all the time, as it will make your Portal run slower temporarily as the cache builds and it takes time for it go online again, so it should be a last resort.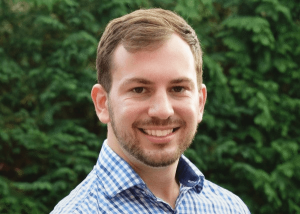 Daniel Norris
Communications Manager
Daniel Norris is the communications manager for The Portal Company. His role is to bring you the latest updates, tips, news and guides on Dynamics 365 Portal. If you have any questions, please get in touch with us.