The Microsoft Power Platform release plan for the 2021 release wave 2 describes new features releasing from October 2021 through March 2022. It covers Power BI, Power Apps, Power Apps portals, Power Automate, Power Virtual Agents and, AI Builder as well as Microsoft Power Platform capabilities for governance and administration, ISV experiences, and data integration.
You can download the PDF directly here. (28mb)
This release brings hundreds of new capabilities and features across the platform, delivering more value to your organisation. You can see the full summary from the Microsoft Docs website, but you can see some of the key highlights below.
Power BI
Power BI continues to invest in three primary areas to enable organizations to drive a data culture:
Empower every individual with instantly familiar experiences and AI infused insights. Power BI continues to advance creator experiences making it easier than ever to work with data. By leveraging the AI advancements from Microsoft Research, Power BI helps users find patterns in the vast amounts of data with readily available insights.
Empower every team with BI woven into the fabric of where teams work by integrating Power BI deeply with Office 365 – Microsoft Teams, Excel, PowerPoint, and more. Power BI integration in Microsoft Teams will continue to mature, deepening the integration in channels, chats, and notifications within Teams.
Empower every organization to meet the demanding needs of the large enterprise customers by providing centralized administration, governance, and industry-leading security capabilities. Power BI premium offers enhanced capabilities that help accelerate the delivery of insights at scale such as pay-as-you-go pricing, Microsoft-owner resource management, in addition to providing interactive experiences over big data.
Power Apps
Power Apps brings major improvements for makers by improving the sophistication and usability of apps that can be created across the web and mobile devices. With these improvements, makers can now publish their canvas app as standalone mobile apps. The unified and modern Power Apps designer will be generally available, to quickly build modern apps as well as take advantage of intelligent authoring, using AI and Power Apps Studio, for rapid app development.
Power Apps portals
Power Apps portals focuses on the advancements of capabilities that enables makers to enable more out-of-box scenarios, use developer capabilities and tools to enable advanced customizations and configurations, features that allows makers to create custom UI elements within forms and web elements and general availability of support for CI/CD of portals configuration using Power Platform CLI.
Power Automate
Power Automate continues to invest in these primary areas as part of this wave.
Microsoft Teams integration – Integration with Microsoft Teams to provide collaborative scenarios and allow admins to push solutions that solutions that contains flows across their organization.
Power Automate Desktop – Provide migration support for existing Softomotive and UI flow customers with secure credential management and much more.
Dynamics 365, Power Apps, Power BI, and Microsoft Dataverse – Providing a seamless experience or professional developers and users to deploy solutions on Microsoft Power Platform with deeper integration.
AI Builder – To leverage AI Builder's capability to for automation and scaling, we are investing in content intelligence for understanding where to add support for multiple layouts, working with form controls and expanding support for more languages
Power Virtual Agents
Power Virtual Agents brings improvements in the authoring experience with variable passing between topics, list variables, inline images and videos, regular expressions in custom entities, and commenting. Also included is bot creation from templates, sharing bots with security groups, and new AI capabilities to build your bots automatically from website content.
AI Builder
In 2021 release wave 2, AI Builder is adding new functionalities focused around intelligent document processing experiences, which includes the ability to extract a broader set of content types in documents such as checkboxes, signatures, typed fields like date and currency, and support for more prebuilt models in the document automation solution. Improving the AI model discovery experience, as well as improving performance metrics and simplifying the authoring experience are also the primary focus for this release.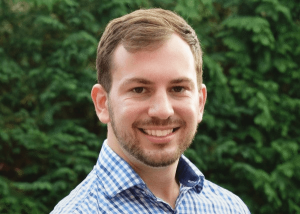 Daniel Norris
Communications Manager
Daniel Norris is the communications manager for The Portal Company. His role is to bring you the latest updates, tips, news and guides on Dynamics 365 Portal. If you have any questions, please get in touch with us.