Power Apps portals version 9.4.5.x is now available. This article describes the bug fixes and updates that are included in 9.4.5.x.
Repaired Functionality
The following list details issues that are resolved/updated in this update.
Accessibility
Key board user can tabs through all the fields on read only form including lookup, choice and choices column.
Screen reader reads index numbers of radio buttons correctly.
Screen reader narrates the heading information of the page after navigating to the new page by pressing "Naxt" button.
Functionality
Authenticated portal users can upload / modify image in OOB profile page
Performance and query optimization for Dataverse search
Contact with Azure AD B2C ity provider will not overwrite local sign-in of the same contact.
Alignment isssues in the "Add a comment" Rich Text Editor buttons are fixed.
User with external identity provider can successfully loging to the portal when user name is empty in the associated contact record.
End user can download list records in a excel multiple times without refreshing the page.
Multiple Choices fields in different tabs loads properly.
Profile page redirection happen based on the value set on "Authentication/Registration/ProfileRedirectEnabled" site settings.
This release also contains performance updates, security fixes, and improves overall reliability of Power Apps portals.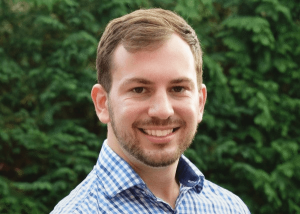 Daniel Norris
Communications Manager
Daniel Norris is the communications manager for The Portal Company. His role is to bring you the latest updates, tips, news and guides on Dynamics 365 Portal. If you have any questions, please get in touch with us.