Power Apps portals version 9.4.9.x is now available. This article describes the bug fixes and updates that are included in 9.4.9.x .
Repaired Functionality
The following list details issues that are resolved/updated in this update.
Accessibility
Screen reader provides the uploaded information after uploading any image in the Edit pop-up.
Screen reader announce properly when tab focus is on the file type field on the form.
Talkback announce the 'Required' information for the 'Message' edit field under contact offline page.
NVDA screen reader announcing only the focused content in the "Add Files" dialog
The complete content is clearly visible and accessible in 320×256 view port
Focus is visible on "Delete" button on 'choose file' dialog when a user use tabl key to navigate.
Screen reader announces valid error message on uploading empty file to file control
Keyboard focus is visible on 'Upload image' and 'Remove image' controls present in "Upload your profile image" window during high contrast Aquatic/Desert themes.
An instruction is provided to identify "Name" edit field as required in "New Folder" dialog.
Screen reader announces as content edit box required when user navigates using tab key.
Address 1′ group get expanded on pressing enter key on it for keyboard users to edit/enter address details.
Functionality
Displaying default label for Apply button when filter is enabled on list control
Optimized sharepoint integration performance with portals.
Primary navigation label with larger length is not displayed properly on the website
"Remove Value" button on the lookup dialog is functional based on the selection of records in the list
Keyboard user is getting error message on pressing "Select" button on lookup dialog without selecting any records
Login redirection is honoring the query parameter
Included 45 minutes value in the duration drop down control on the form
An instruction is provided to identify "Name" edit field as required in "New Folder" dialog.
When user add space charecter at the end of a line and press enter (new line), the HTML script is visibile on Community Portal Forum thread Posts
Improper tooltip issue fixed for Address composite control read only state
New Features
Dataset Control support for Code Components (PCF control) will be added after the GA of 9.4.9.x release.
Library Upgrades
underscore.js library version is upgraded to V1.13.4
JQuery UI library version is upgraded to V1.13.1
This release also contains performance updates, security fixes, and improves overall reliability of Power Apps portals.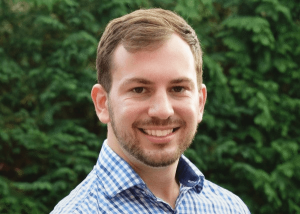 Daniel Norris
Communications Manager
Daniel Norris is the communications manager for The Portal Company. His role is to bring you the latest updates, tips, news and guides on Dynamics 365 Portal. If you have any questions, please get in touch with us.