So with the PowerPortal announcement a few months back, what does this mean for the regular Dynamics 365 Portal?
The fast answer is that they are technically the same. PowerApp Portals is a name change for those that have been using Dynamics 365 Portals already. The differences are that you can now provision a PowerApp Portal with a CDS instance without the need for Dynamics 365 Apps such as Sales and Marketing. It also offers a new content authoring experience. However, this improvement is on the existing platform and not something that is different from the regular Dynamics 365 Portal.
The most significant change is from a business point of view. PowerPortal is considered to be one of the main app types available across the Power Platform, sitting alongside Canvas Apps and Model Driven Apps. Microsoft has a strategy to push low code, business developed solutions and the new PowerPortals application is a core component of that.
The Pricing
Long story short. In comparison to the regular 'flat rate' Dynamics 365 Portal, it will possibly work out to be more expensive. A large concern is that the price is based on a metric that is hard to predict, with charges based on the following:
External authenticated users are charged per login (multiple actual logins by the same user within a 24 hours period count as a single login for licensing purposes) – $200 USD for 100 logins (per month).
External anonymous users are charged per page view – $100 USD for 100,000 page views (per month).
Internal users require standard PowerApps licenses, but nothing special to access a Portal.
As you can see above, with high traffic Portals, you will be paying a significant amount, varying each month. This isn't convenient for businesses who usually prefer to pay fixed amounts per month.
We're hoping Microsoft will listen to community feedback and make some adjustments, perhaps changing the licence model to add more volume discounting. They could also charge based on active authenticated users rather than daily users. This would make estimations significantly cheaper.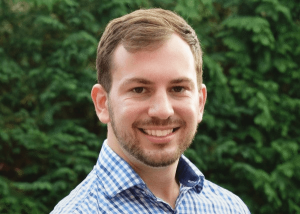 Daniel Norris
Communications Manager
Daniel Norris is the communications manager for The Portal Company. His role is to bring you the latest updates, tips, news and guides on Dynamics 365 Portal. If you have any questions, please get in touch with us.