Microsoft has used the 'wave' release strategy for updating the Dynamics 365 and Power Platform for a few years now. Each year, they have two waves of updates that are rolled out over a period of months. Yesterday, they announced all the improvements coming to the platform, with their Portal services included. 
From Microsofts update highlights, they have explained the following new improvements.
Power Apps portals continue to invest in bringing more out-of-the-box capabilities to support both low-code/no-code development as well for professional developers. Some of the salient capabilities for makers include converting portals into cross-platform mobile applications by enabling them as progressive web apps, an option to use Global search powered via Dataverse search integration, and enhancements for professional developers to do more with portals using Microsoft Power Platform PAC CLI tool.
– Source 
Microsoft have pushed the 'low code' buzzword for a few years, with the primary goal of empowering end users to be able to create apps such as Web Portals without a abundance of technical skills and long development cycles. The capability to convert a portal into a web is also powerful, and those looking to deploy business applications across their workforce maybe able to leverage their existing Portal, saving significant time and capital.
More powerful search options is also promising- backed by the Dataverse should make the user search experience more accurate and wide reaching.
Microsoft also explained they will be updating the Power Virtual Agent, which will integrate natively with Power Apps Portals, enabling organisations to deploy sophisticated customer service AI bots to their own Web Portals with ease.
The roll out of updates across the platform will begin from April 2022 through September 2022. If you would like to see all the updates to the Dynamics 365 Power Platform, you can download a copy of their documentation: https://go.microsoft.com/fwlink/?linkid=2185105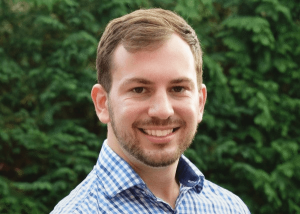 Daniel Norris
Communications Manager
Daniel Norris is the communications manager for The Portal Company. His role is to bring you the latest updates, tips, news and guides on Dynamics 365 Portal. If you have any questions, please get in touch with us.