Everything you want to know about Web Portals
Frequently Asked Questions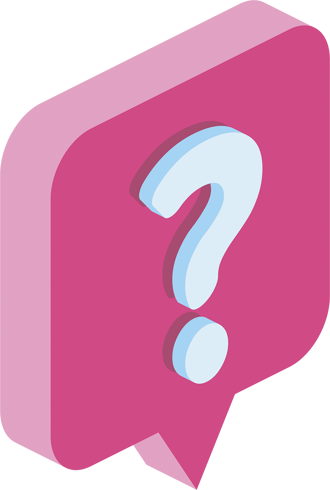 What are the advantages/disadvantages of using a portal?
Microsoft Portals is a content management solution with all the metadata stored in Dynamics 365, there CRM business solution. This enables surfacing your chosen data on the portal. This allows power users to simply amend pages and content without writing code. Leveraging the data and wealth of information stored in your system surfacing data, forms and lists and views with ease.
Organisations already using a customer portal can provide their users with around the clock convenience and access to secure information and data. This can lead to reduced customer service costs due to routine calls and tickets being easily answered with readily available information such as a Knowledge Base. Additionally, the capability for users to share their own knowledge and experience leads to a highly engaged community and an improved interaction with a brand.
Will Microsoft Dynamics 365 portals work on a range of devices and browsers?
The portal solution is fully responsive and works across all major browsers and devices including desktops, tablets and mobile phones and meets WCAG 2.0 accessibility requirements.
What authentication methods are available for portal users when they login?
There's a range of authentication options. These include:
Anonymous access
Local authentication (credentials stored in CRM)
Azure AD
Facebook
Google
Twitter
Yahoo
And others
Can I brand my portal easily?
Branding can be changed without the need for code as Portals is a full content management system.
A content management system (or CMS) enables administrative users of a website to manage and control content without technical training. This includes managing pages, text and media which can be formatted and published for website visitors.
What's the advantage of using Microsoft Portals vs a custom solution?
You can utilise the portals standard features, reducing the reliance on development. Much of the requirement is already handled in Microsoft Portals, including authentication, form building, workflow and auditing access.
Getting a Microsoft portal implemented is much faster than a bespoke solution and requires much fewer testing resources. Custom-developed portals are expensive to develop and support. A lot of time is spent writing functionality that already exists in a solution such as Microsoft Portals. Even more importantly, long term support can be expensive, consuming internal resource, and becomes problematic when the expertise involved in creating the solution is no longer available. New operating systems and browsers can render such custom development unusable, leaving you with redevelopment costs.
Internal developed portals also do not tend to include content management and changes require a development and test cycle. This adds both time and cost to what are in most cases simple changes that can be made by a system administrator or super-user.
Microsoft portals already provide most of what you require, and a custom portal built from scratch would as mentioned above be effectively re-writing something that is already largely available.
We have worked on many projects to port over custom-developed portals to use Microsoft Portals where some API calls have changed and become unsupported preventing a client from upgrading their system due to the custom portal dependency.
How can The Portal Company help?
The Portal Company are a Microsoft Dynamics 365 certified cloud partner and are very experienced in implementing client-facing portals that are driven by data and business processes within Dynamics 365. We have worked with some highly successful companies, implementing some very high-profile portals including HSS Hire, Mitie PLC, Capita PLC, TechUK, Police Now, Tellimer, Pool Re, Healthcare RM and Toyota Automotive.
We implement Dynamics 365 web portals using software development principles such as Agile. This enables us to deliver a final product that is on time and within budget. We work with our clients throughout the process to ensure that expectations are met.
How long does it take to implement a Portal?
This depends upon the complexity of the Portal, previous portals have been developed and implemented for clients within a 3 weeks to 3-months period.
When could you start?
We aim to start within 2-3 weeks of project approval.
Are there any examples of sites/portals/work you have done you can share?
Can web portals connect to data that is not stored in Microsoft?
Yes. It is very common to surface data from outside Microsoft Dynamics 365 Power Platform. An example of this is when the web portal surfaces information from an accounting system like invoices and orders. The functionality to pull information from industry-standard software means we can cater to your business infrastructure and makes our web portal a compelling choice.
Can I receive electronic payments with the web portal?
Yes. Almost all of the payment service providers have an API for the web portal to connect to in order to take card payments. We frequently integrate with PayPal, Sage pay and Worldpay.
Can you provide ongoing support?
Yes, we can provide support for your solution via our dedicated UK support desk. We would be happy to talk to you for further details. We maintain the highest customer service standards throughout our organisation and are friendly, professional and happy to support both beginner and experienced users in reaching positive outcomes.
Any other questions?
If you have a query that we haven't covered and want to deep dive into the infrastructure details, discuss projects or how we can help you, please don't hesitate to get in touch.
Merlin House, Brunel Road, Berkshire, RG7 4AB, UK
Let's discuss your Web Portal Solution.