Cycling UK Powers Up a Secure Self-Service Experience for Members. Highlights
Tight project timeline met – The Portal Company delivered the new web portal on time alongside a parallel CRM implementation.
Seamless CRM integration – portal updates applied to Dynamics 365 records instantly for a single source of truth.
Flexible membership management – inbuilt logic rules to handle complex renewals and multiple concurrent memberships.
Enhanced engagement – Personalised web content and updates for members and volunteers.
Future extensibility – enables quick enhancement of portal for new services.
Who are Cycling UK
For over 140 years, Cycling UK has been inspiring people of all ages, backgrounds and abilities to discover the joys of cycling.
As a charitable membership organisation dedicated to supporting cyclists and promoting bicycle use, Cycling UK works nationally and locally to lobby for cyclists. Its activities include organising local groups where members can meet like-minded people and join organised recreational rides.
Cycling UK has 71,000 members and 1,000 affiliated cycling groups across the UK. The organisation is committed to simplifying its processes, making it easier for people to join, manage memberships, volunteer, and participate in campaigns.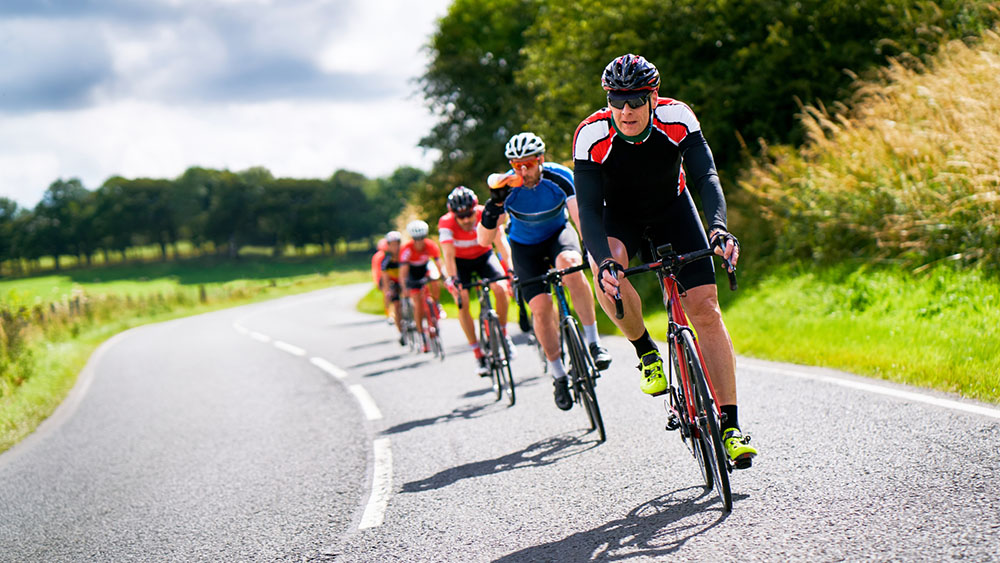 The Challenge
The number of UK cyclists has increased by as much as 200% since the pandemic propelled more of us to take up cycling for leisure.
With membership numbers growing, Cycling UK wanted to replace its 20-year-old CRM system and move to a cloud-based solution. This would provide all the scalability and capabilities needed to efficiently manage its internal and external relationships.
Microsoft Dynamics 365 was selected as a single solution to support Cycling UK's key processes, including volunteer management, lobbying and collaborating with community partners.
As part of its platform refresh, Cycling UK also wanted to deploy a secure, CRM-integrated web portal that would allow individuals to activate, renew, upgrade or amend their memberships, make donations, and more.
"Keeping financial transactions separate from our main website was important to us from a security and compliance perspective," explains Ian Taylor, Head of IT at Cycling UK. "The portal would also enable us to communicate with discreet audiences such as volunteers, carefully controlling the content they can access, their fundraising activities and how they book onto volunteering slots."
Cycling UK had tasked TES, a specialist Microsoft Partner dedicated to the charity and not-for-profit sector, tailoring its Dynamics 365 CRM solution to its exact needs. When it came to building the accompanying portal that would be integrated with the new CRM platform, TES recommended bringing in The Portal Company, a Microsoft Dynamics 365 portal specialist provider, to undertake the development and implementation of its web portal.
With the clock ticking, The Portal Company had to get up to speed fast, collaborating with TES and Cycling UK to ensure the target go-live date was met and that the new portal delivered flawless functionality.
The Solution
Designing the new portal in parallel to an active CRM system build posed several challenges. The Portal Company needed to ensure that all data fields and formats were aligned to ensure accurate data pulls from Dynamics 365. This also needed to support the automatic update of CRM records immediately upon members applying changes via the portal interface.
Similarly, a complex renewals logic was needed to support a wide variety of membership plans. Rules would also need to handle scenarios where individuals could hold multiple active memberships concurrently.
In addition, the self-service renewal function would need to handle monthly and annual subscriptions alongside processing promotional offer codes and discounts.
"The Portal Company worked late into the night to ensure our delivery timeframe was met. With a tight 'go live' deadline, there was very little time for testing, but the quality of the programming work undertaken  meant there were minimal issues to deal with," says Ian Taylor.
To reduce risk, The Portal Company worked with Cycling UK and TES to undertake an iterative portal implementation. Initially, this scope of work focused on the member sign-up process before expanding to handle other interactions.
Today, individuals can log in to the Cycling UK portal to manage all aspects of their memberships. Support for various payment options has been configured within the portal, including direct debit and credit/debit cards handled by an integrated PCI-compliant Stripe payment system.
Using the developed portal, members can securely make one-off donations in response to fund-raising campaigns, participate in raffles and competitions, update their personal details, and purchase items like cycling maps and guidebooks.
The portal natively integrates with Dynamics 365, utilising a single codebase to ensure that all CRM records are instantly updated upon each portal interaction.
"We now have a single version of the truth, which ensures that our membership team knows every member's exact status and activities at any one time. Thanks to the expertise of The Portal Company, we've been able to initiate streamlined user journeys for users that are both frictionless and easy to navigate when on the portal. Something that is important to us and to our members", confirms Ian.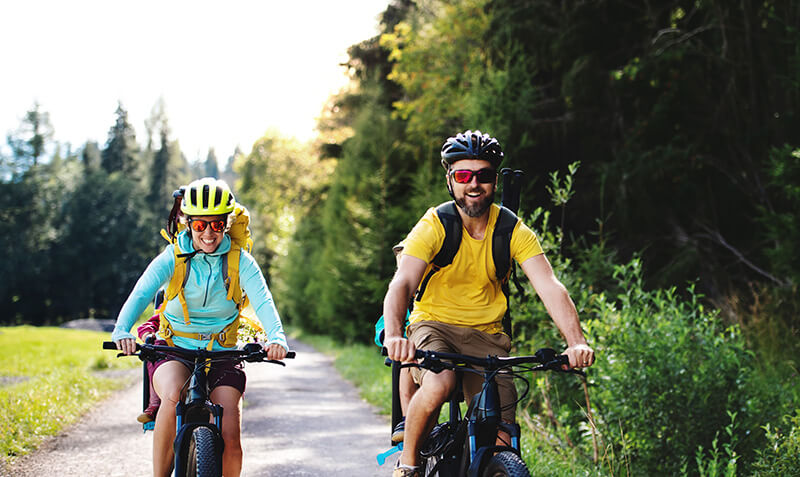 The Impact
For Cycling UK, having an integrated framework and data architecture means it can effectively communicate with its audience in a more cohesive manner. This has allowed the organisation to quickly launch campaigns and roll out new initiatives with ease.
"Just recently, we were able to utilise the underlying portal technology to introduce an automated bookings system that enables members to hire e-bikes and take part in events. Reusing principles from the portal integration we were able to integrate a third-party tool to handle the bookings and roll out the new service in an incredibly short time frame," explains Ian.
"Visually, the portal looks great and worked well from the offset. The rich functionality it offers means we already have plans in place to add new enhancements in the not-too-distant future."
The portal also gives Cycling UK an additional channel to distribute new content. Everything from the delivery of personalised content to selected audiences to providing updates that volunteers need to ensure they know exactly when and where they need to be and what they will be doing.
Why The Portal Company?
As an experienced provider of Power Platform Portals, The Portal Company was able to ensure the rapid delivery that was essential to the success of the project.
"The Portal Company worked in close collaboration with TES to make this happen and were on hand throughout the initial development phases to make sure our own teams could check in and update on project changes as they happened," continues Ian.
Dedication to getting the project completed on time without compromising on quality also impressed.
"The quality of their coding work was exceptionally high and in my experience that is not always the case. As technical experts and experienced developers in our own right, we're able to tell quite quickly whether an organisation will live up to its promises and The Portal Company are certainly a class act in this respect," he continues.
"From the offset, the quality of The Portal Companies work has been impressive and they have definitely delivered value for money. From the functional specifications to the user journey and page content layout, they've created a web portal that will power exciting new opportunities for Cycling UK and its members into the future."
Ian Taylor, IT Manager at Cycling UK
From a project management and delivery perspective, The Portal Company's agile methodology ensured that Cycling UK benefited from an iterative and low-risk deployment approach that meant the eventual go-live proved relatively hassle-free.
"The Portal Company's impressive light touch project management meant we were able to directly access and interface with their developers – something that was extremely important to us and proved key to ensuring that we were able to implement at speed and in alignment with the Microsoft 365 CRM platform."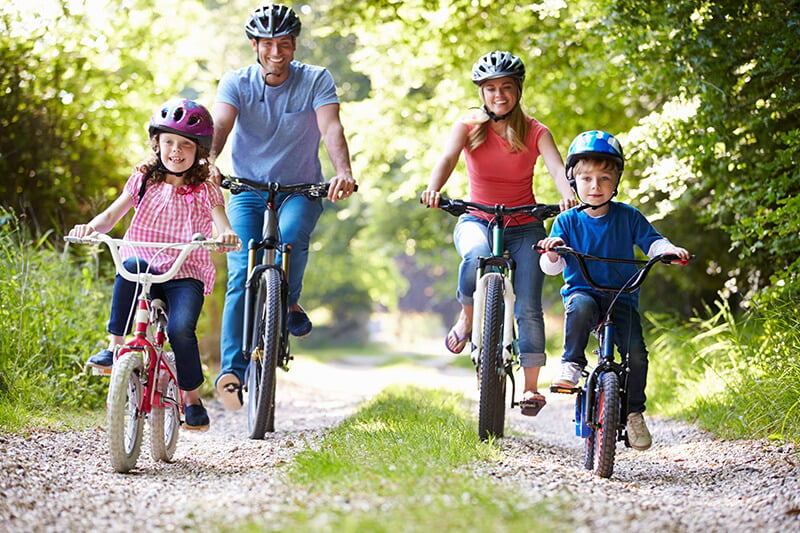 Next Steps
Is your organisation ready to transform its engagement and streamline operations?
The Portal Company creates custom portals natively integrated with Dynamics 365 to unite systems and delight audiences.
With our expertise in rapid portal delivery, we can help you better manage memberships, mobilise volunteers, and deliver personalised experiences – just like we did for Cycling UK. Contact us today to discuss your goals and schedule a demo of our portal capabilities.
Merlin House, Brunel Road, Berkshire, RG7 4AB, UK
Let's discuss your Web Portal Solution.