Microsoft Power Platform enables users and organizations to analyze, act on, and automate the data to digitally transform their businesses.
In this session, Microsoft will cover some of the amazing enhancements across Power Platform applications including how Power Apps is focusing on reducing risk for organizations with advanced governance capabilities, how Power Automate is releasing new capabilities to simplify creating new flows by describing them in natural language, how Power Virtual Agents is offering a new unified authoring canvas that is Microsoft's single conversational AI studio for all bot-building needs and how Power Pages continue to invest in bringing more out-of-the-box capabilities to support both low-code and no-code development as well as professional developers.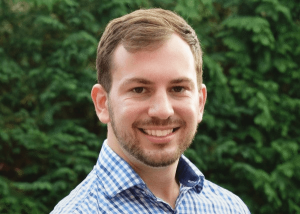 Daniel Norris
Communications Manager
Daniel Norris is the communications manager for The Portal Company. His role is to bring you the latest updates, tips, news and guides on Dynamics 365 Portal. If you have any questions, please get in touch with us.