Power Pages version 9.5.1.x is now available. This article describes the bug fixes and updates that are included in this release.
The following list details issues that are resolved/updated in this update.
Accessibility
List Control: Keyboard Focus on on list header and hyperlinks is overlapped
Multistep Form Control: Heading level is missing on Section Labels.
List Control: List control has div elements inside
elements which are not allowed.
List Control: List control has div elements inside
elements which are not allowed.
Calendar Control: In High contrast Aquatic and Desert modes, selected tab in the calendar control is not distinguishable.
Datetime Control: Screen Readers are not announcing the Name of the button 'Choose a Date' while navigating using arrow keys .
Functionality
List Control : Headers columns are sortable in small screen sizes.
List Control: Support added for localised search for picklist attributes.
Forum Control: While creating Forum posts on a browser which has grammerly or ginger extension installed, suggested changes are not updated in forum post create form.
Form Controls: Quick view form associated with multientity lookup fields are not displayed according to the record type selected in the lookup field.
Portal Comment: Line breaks on Portal comment form are not preserved in timeline control.
Design Studio Preview: Images are not loaded sometimes when a Production portal is set to private mode.
List Control: Duplicate html ids are generated for divs if multiple entity list is present on the same web page.
File Upload: Users are able to upload files with no extension even though only specific extensions are allowed to be uploaded.
Knowledge Article: "Found my answer" button is enabled on Knowledge article page even when case deflection feature is disabled.
Private Mode: User gets a 404 page and is not able to login when default Azure AD auth provider or all external auth providers are disabled.
Lookup Control: Lookup Control search box is not aligned when the radius and font size of the secondary button element is changed in styling workspace.
New Features
Session Management: Setting up absolute session expiry is supported even when sliding expiration is enabled. To do this User can setup a new site setting with following details Site Setting Name: "Authentication/ApplicationCookie/AbsoluteSlidingExpireTimeSpan" Site Setting Value: hh:mm:ss When this site setting is set, a user session would be forcefully expired once the time defined in this setting is reached even if the user was actively using the application.
Library Upgrades
jQuery library upgraded to 3.6.2 version
This release also contains performance updates, security fixes, and improves overall reliability of Power Pages.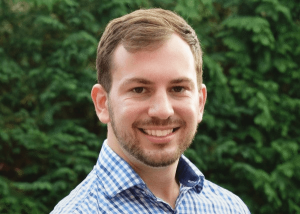 Daniel Norris
Communications Manager
Daniel Norris is the communications manager for The Portal Company. His role is to bring you the latest updates, tips, news and guides on Dynamics 365 Portal. If you have any questions, please get in touch with us.