Power Pages version 9.5.4.x is now available. This article describes the bug fixes and updates that are included in this release.
The following list details issues that are resolved/updated in this update.
Accessibility
File Attachment Control: As soon as the attach file dialog box is opened, Narrator focus is moving to the background controls.
Calendar Control: Screen reader does not announce any information after activating 'AM/PM' buttons.
Tooltip is not provided for 'Action' menu buttons present in the "Entity list" grid.
Functionality
Blog search throws exception when older blogs are disabled
Site Setting "Authentication/[Protocol]/[Provider]/NonceEnabled" set to false is not honored for OpenId Connect Providers.
Wrong PCF Control properties are generated sometimes in POST Response when using multiple properties for a control.
PowerBI embedded reports for organization doesn't work properly in GCC cloud.
Replies in Portal Forum Post Threads with character ' " ' are stored in Dataverse with html encodings
Subgrid in advanced form step not loading for users using iPad with iOS 12.5.6.
Multi Select Option field formatted incorrectly in Edit Form
This release also contains performance updates, security fixes, and improves overall reliability of Power Pages.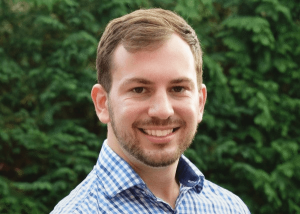 Daniel Norris
Communications Manager
Daniel Norris is the communications manager for The Portal Company. His role is to bring you the latest updates, tips, news and guides on Dynamics 365 Portal. If you have any questions, please get in touch with us.