Case Study: healthcare rm
healthcare rm partners with The Portal Company to rapidly launch a digital health portal, expanding services to thousands more employees and reducing customer delivery time.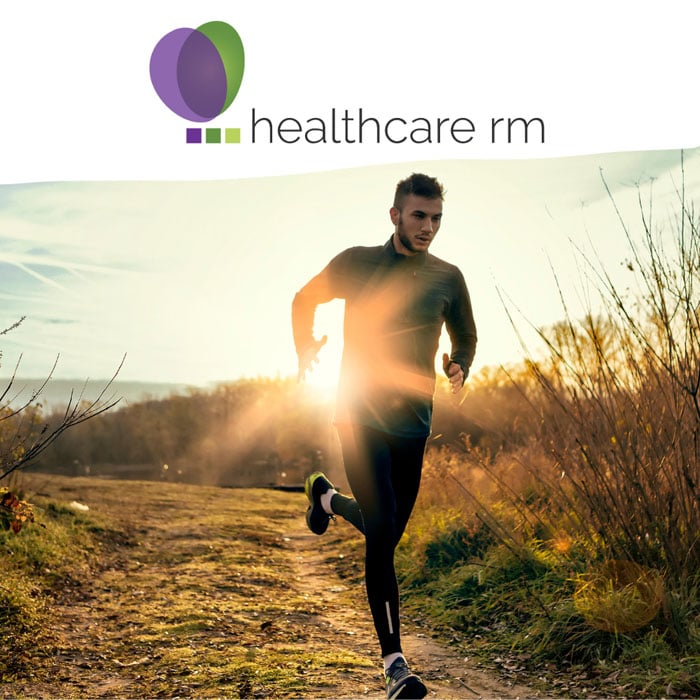 Highlights
Launched an innovative 24/7 digital health portal in under a year.
Expanded healthcare services to reach thousands more employees and a wider B2C market.
Streamlined IT infrastructure to support unlimited scalability and growth.
Integrated systems provide real-time workforce health insights and data.
Customisable 'white-label' portals can now be spun up in days to meet client needs.
Who are healthcare rm?
Founded in 2000 by Dr Pamela Gellatly, healthcare rm operates in the corporate health and wellbeing market and works with some of the UK's leading blue-chip organisations.
As a leading provider of integrated employee health management services, the healthcare rm's comprehensive portfolio of physical and mental health solutions helps organisations empower their people to thrive both in and outside the work. The company's innovative offerings are used by insurers, corporate healthcare trusts and corporate clients.
healthcare rm's approach to proactive employee engagement and prevention has resulted in a 19% reduction in days lost due to musculoskeletal disorders, a 30% reduction in days lost to mental illness episodes, and 75% of absent employees returning to work earlier than expected.
The Challenge
The data healthcare rm had been collecting identified a strong correlation between ill health and underlying risk factors such as inactivity, excess weight, psychosocial factors, sub-optimal nutrition and poor sleep.
The Covid-19 pandemic has led to greater recognition by both employers and the UK Government of the link between increased risk of disease and personal risk factors. Employers are increasingly initiating workplace wellbeing initiatives to increase morale, effectiveness, and resilience of their workforce while reducing the cost of absence, healthcare plans, Group Income Protection, and incapacity claims.
Chris Howell, Technical Director at healthcare rm explains, "As UK organisations began to truly grasp the importance of taking a proactive stance where workforce wellbeing was concerned, we began to experience a significant uptake in demand for new and enhanced digital services and tailored health provisions. We recognised that our unique data capture, which allowed us to provide powerful insights, was a potential USP for us to attract new clients.
"These insights included being able to identify the personal risk factors that were most likely to cause or contribute to disease and injury and which, if not addressed, would result in employees continuing to need interventions that could otherwise be avoided.
"This enabled us to work in partnership with our clients to tailor benefits to meet the needs of their business and the people within their business in a manner that is unique in the healthcare market. By further digitalising and developing our proposition, we recognised that we could expand our reach within workforces and enable our clients and our prospective clients to build happier, healthier workforces."
Digitising the healthcare rm offering and extending its portfolio of digital capabilities was only part of the challenge confronting Chris and his team.
Accelerating the delivery of data-driven insights that could power next-generation risk-based workforce strategies would make it possible to enable timely personalised health interventions for each employee.
"To realise our vision in a sustainable way, we needed to remodel our core portal IT infrastructure and systems so that we could mobilise faster, accommodate growth at scale, and deliver richer real-time reporting and insights for customers," continues Chris.
"By unifying our systems, we'd be able to streamline and optimise how we ingest, manage and integrate data. Unleashing powerful reporting and analytics to deliver timely and truly holistic snapshots of the current and predicted health of a company's workforce – together with all the insights needed to nudge, encourage and support individual employees to embrace changes that will have a positive impact on their health."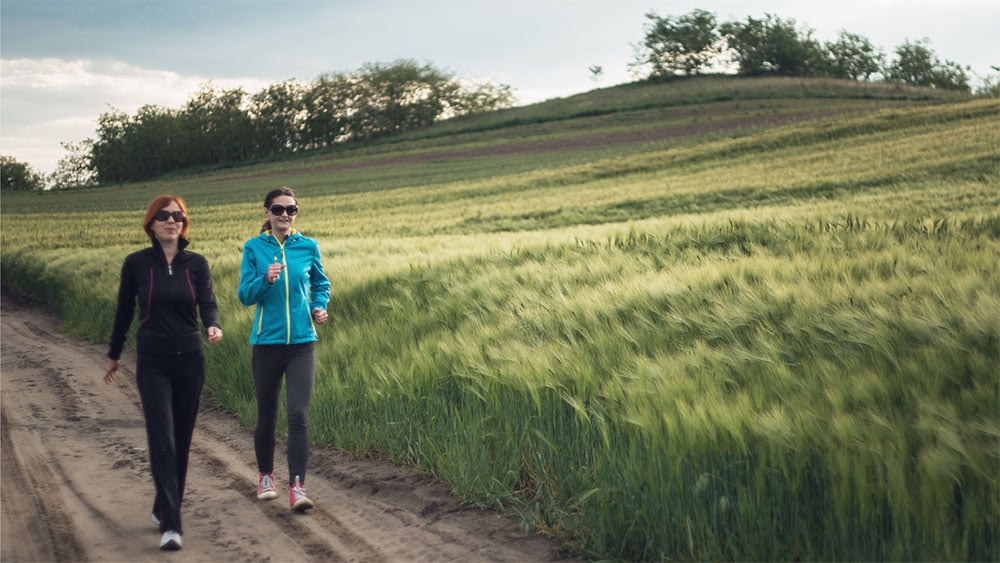 "To realise our vision in a sustainable way, we needed to remodel our core IT infrastructure and systems so that we could mobilise faster, accommodate growth at scale, and deliver richer real-time reporting and insights for customers." Chris Howell, Technical Director at healthcare rm
Chris and his team had begun the process of transitioning to Microsoft Azure. This move laid the groundwork for a cloud-based operation that could leverage the limitless capacity to deliver a growing portfolio of personalised digital services to a rapidly expanding customer base, with high cost-effectiveness and flexibility.
Next, Chris needed to find a partner to help engineer the integration of the company's CRM and finance/ERP systems and optimise the build out of highly responsive customer self-service portals that could seamlessly interact with the new unified back-end IT infrastructure.
"We had started to develop new portals to help us spin up new, fully configured and personalised support and service portals for employers and insurers. However, we need to increase our speed of delivery with minimum development effort. This was vital for future-proofing our digital proposition and ensuring we could infinitely scale up our business operations in an ultra-efficient way that was truly sustainable for the long term," states Chris.
"At that point, we had an introduction to The Portal Company from one of our other key partners at what proved to be a pivotal moment in our digital evolution. Not only did they help us catalyse and improve on our initial vision, but they also designed and implemented everything to support our Azure backbone. A move that has delivered a hugely flexible and scalable environment that supports future innovation and won't limit how we deliver new value for customers."
The Solution
To design the best architecture for healthcare rm's needs, The Portal Company investigated its underlying processes and defined all customer-facing interactions the service portals would need to support. During the review process, The Portal Company also evaluated data enhancement across the centralised platform, as well as assessing all reporting and data security needs.
"The Portal Company played a key role in helping to enable us to link our core operational systems with our new finance system. It was evident from the very start that they shared our passion about where we wanted to go. Not only did they articulate how they could support us, they also openly shared their knowledge and understanding when it came to the best approach for integrating our systems and creating a template for the rapid build-out of portals," explains Chris.
After completing the integration of a portal architecture, The Portal Company developed a comprehensive core 'white label' portal design that became the blueprint for future portals
The newly launched YourHalo portal delivers 24/7 access to mental health support as well as access to consultations for physical health, nutrition, weight management, exercise and sleep management. Consultations are delivered by healthcare rm's team of practitioners. Users can choose their preferred practitioner according to their area of interest and book a video or phone consultation.
Uniquely, healthcare rm's service portals are also capable of seamlessly integrating with their customers' HR systems. A crucial feature that supports smarter workforce strategies and increases operational efficiencies for organisations, while simplifying life for employees.
The Impact
By implementing a scalable, optimised IT infrastructure with an integrated data architecture, healthcare rm has been able to undertake predictive modelling enabling it to catapult its differentiated digital offerings to a wider audience.
"We've already seen a significant growth in the number of customers and employees we serve," confirms Chris.
"The Portal Company have enabled us to take our B2B proposition to a B2C market and thus a much wider UK employee community. Enabling us to serve more people in a highly cost-effective way."
Its streamlined IT infrastructure is proving to be a powerful engine for sustained future growth.
"We're well positioned to handle any amount of potential growth with confidence. There's no worrying about whether we'll have the IT resources to support thousands upon thousands of new users. Plus, we can now spin up new and highly customised portals in a matter of days – not months," he continues.
Feedback from healthcare rm's business users around The Portal Company's ability to support the solution in finance and operational teams, has also been overwhelmingly positive.
"From everyone's perspective, it just works," confirms Chris.
"An added bonus is that they now handle all support for the specific solution, and they truly own it – my users tell me they respond fast, communicate clearly, and won't rest until they get things resolved. That represents a significant benefit for myself and my team – we no longer get pulled into escalation processes that take us away from more strategic development tasks."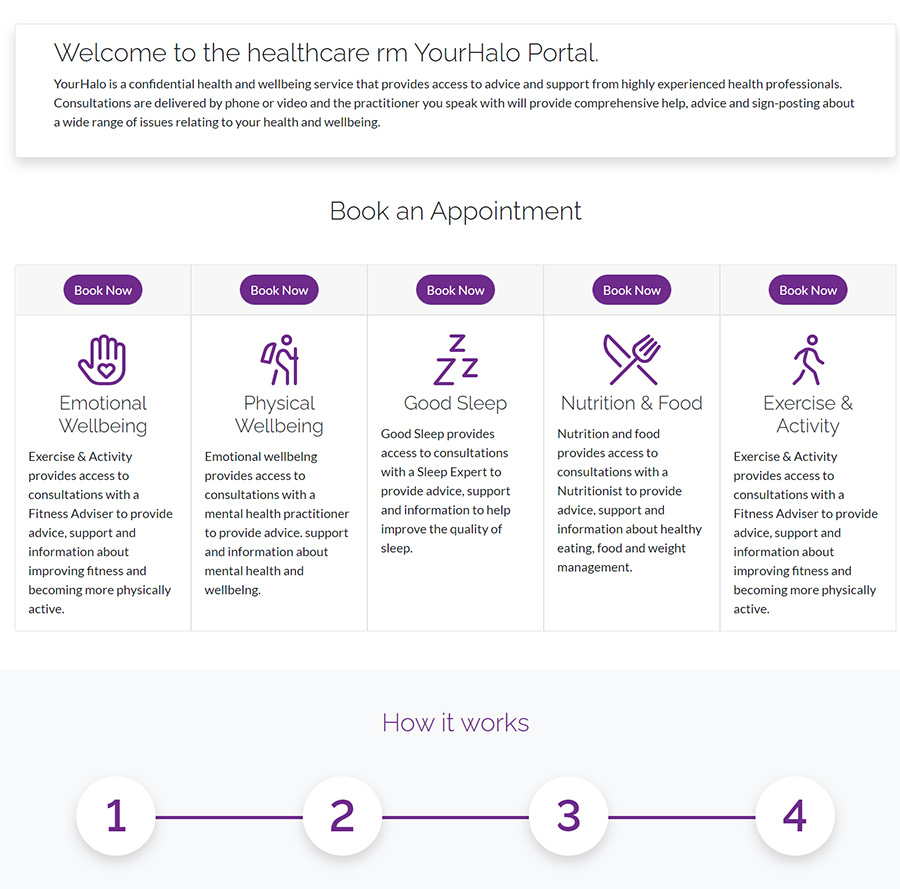 "In under a year, The Portal Company had enabled us to go to market with an innovative new digital support, advice and treatment service for employers and insurers, covering all aspects of health."
Chris Howell, Technical Director at healthcare rm 
Why The Portal Company? 
"We wanted to transform our IT infrastructure so we could scale, at minimal cost, and accelerate the delivery of our digital health and wellbeing services to a much wider UK employee base, "says Chris.
"Ultimately, we don't want to be experts in Azure or other technologies. We want to be market leaders in the delivery of digital health and employee wellbeing propositions that truly make a difference, and that's what The Portal Company have enabled us to achieve."
"Thanks to them, we now have a much faster response to customer portal and digital solution needs – there's no need to remodel systems each time."
"Finding good partners is important to us, and I can see our relationship with The Portal Company will continue to grow. They truly understand who we are, what we are trying to achieve, and are committed to helping us make it happen."
Chris Howell, Technical Director at healthcare rm
Evaluating how the partnership works, Chris describes what The Portal Company brings to the table.
"We look for like-minded and forward-thinking entrepreneurial partners who aren't afraid to challenge our thinking and can help us deliver our vision. The Portal Company do all that and more. Looking to the future, I can see the relationship continuing to grow as we further strengthen and enhance the digitalisation of our services. It's an exciting time for healthcare rm, and The Portal Company is the right partner to accompany us on the journey."
"Finding good partners is important to us, and I can see our relationship with The Portal Company will continue to grow. They truly understand who we are, what we are trying to achieve, and are committed to helping us make it happen."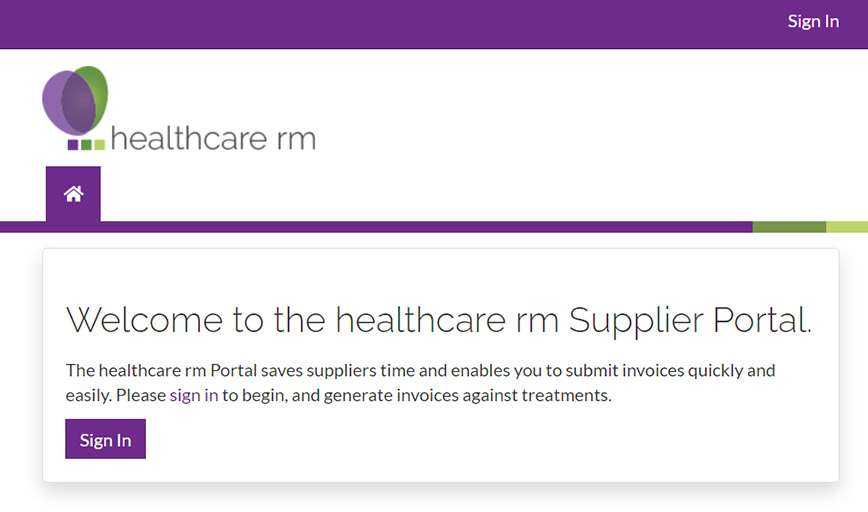 Next Steps
Look no further than The Portal Company! Our specialised portal expertise has helped healthcare rm and many other organisations streamline their operations.
By working closely with you to analyse your needs, we will take an integrated approach to rapidly deliver an innovative portal to transform service delivery. Contact us today to see how we can help you take your business to new heights.
Merlin House, Brunel Road, Berkshire, RG7 4AB, UK
Let's discuss your Web Portal Solution.